For your convenience, below is the information you need about our hours, location, appointment scheduling, insurance acceptance, and billing.
McCane Family Dentistry
215 Center Street
Sheridan, MI 48884
989-291-3302
Office Hours
Monday: 10:00 AM - 7:00 PM
Tuesday: 8:00 AM - 1:00 PM, 2:00 PM - 5:00 PM
Wednesday: 8:00 AM - 1:00 PM, 2:00 PM - 5:00 PM
Thursday: 8:00 AM - 1:00 PM, 2:00 PM - 5:00 PM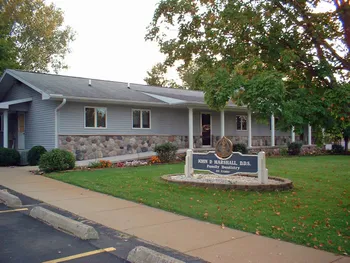 Appointments & Cancellations
Patients are seen by appointment, so please call in advance so that our team may reserve a time for you. We do our very best to respect your time and make every effort to stay on schedule. Some visits are more complicated than initially expected and emergencies may arise that could cause delays. If we are significantly delayed every effort will be made to inform you so that we may equally accommodate your needs. If you are unable to keep an appointment, we ask that you kindly provide us with a minimum of two business days notice. Our office does not accept cancellations after hours by voicemail, this will make it possible to give your appointment to another patient who needs to be seen by the office.
Emergencies
Your comfort is very important to us. If you do have a problem, please call us as early as possible. This will make it easier to see you the same day to find out what your needs are.
Payment Options
We have made every effort and will continue to do so to keep down the cost of your dental care. Our policy is to request payment at the time of your dental treatment. We try to avoid sending statements because the cost of paperwork, postage, and manpower affect our fees.
We accept cash, check, Mastercard, Visa, American Express, Discover, and Care Credit. Care Credit is a dental card that can give you 3, 6, or 12 months interest-free payment options for your dental care expenses. Ask for an application from a team member at the front desk.
Insurance Information
Our goal is to maximize your insurance benefits. It is important to understand that the insurance contract is between the insurance company and you, the insured. Dental insurance was not designed to pay for all dental care. Treatment recommended by Dr. McCane is never based on what your insurance company will pay. Due to pending claims and patient privacy issues, we do not always know how much an insurance company has already paid to another office or specialist, and the balance remaining on a yearly maximum. Please be prepared to show your insurance card and driver's license at the time of your visit. It is the patient's/guarantor's responsibility to provide any information regarding insurance. Our office will gladly submit your insurance claim to your insurance carrier as a courtesy to you. At the time of treatment, the patient/guarantor is responsible for the estimated portion the insurance does not cover. If for some unforseen reason your insurance carrier has denied or not made payment within 60 days, the patient/guarantor is responsible for the balance in full.