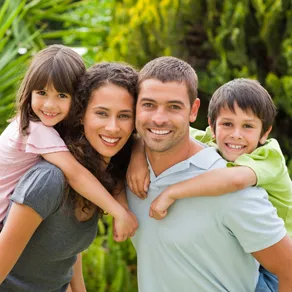 Preventive Philosophy
Our vision is to help our patients recognize and achieve whole body health. We strive to personalize dentistry in an enjoyable environment.
Our History
This dental practice was founded in 1975 when Dr. Lance Bartz moved his young family to Sheridan and became it's first dentist to compliment the expanding services found across the street at the Sheridan Community Hospital. With Dr. Bartz's kind approach and touch, the practice outgrew its original space. He built the beginnings of this building remaining close to the hospital.
Dr. John Marshall joined the practice in the fall of 1991 and assumed sole ownership in January of 1992. Dr. John has focused on expanding the gentle and compassionate tradition. With our continuing efforts on patient education and overall well-being and staying current on proven dental innovations we were able to renovate and expand the building in 2001. This allows us the space and flexibility to be prepared for the patient and technical demands of the modern practice. We thank you!

Dr. McCane purchased the practice from Dr. Marshall in March of 2021. Dr. Marshall is now retired.
Patient Referrals
Our practice has grown because of all the nice things that you say about us. We appreciate you sending us your family and friends. We will continue to make every effort to treat them with the best care and further your trust in us.